A veteran of Apple and Creative Artists Agency, Greg Essig currently serves as co-head of business development at Mobcrush. Known for his work in mobile gaming, Greg has a soft spot in his heart for an Icelandic band you may or may not know. Here's a conversation with Greg on what you can expect from his D.I.C.E. Europe session - "Defining Value in Mobile Publishing" - and a bit about himself outside of the gaming world.
What are some of the things attendees can expect from your D.I.C.E. Europe session?
Essig: People can expect some really interesting thoughts coming from two different perspectives. The first being some of my history from when I was at Apple and seeing the mobile industry -- only from one platform, for sure -- from almost a 40,000-foot view. My experience at Apple was extremely valuable and educated me on a lot of things, but mainly the global scale of this business and the importance of being local to reach a global audience.
The second perspective is coming from my new role at FunPlus, heading up business development. What I'm trying to do is first, build a publishing platform for the company. Just as important, is trying to partner with companies that are willing to collaborate with us and collaborate with people that know that making games is hard, and making free-to-play games is even harder.
After you find the right partners, what are some of the things you stress in working relationships to, hopefully, make great games?
Essig: That "magical place" or that "secret sauce" that creates success in mobile gaming that really is in the conversations that happen while the game is being made. I don't think that anyone has really come up with a formula for instant success with free-to-play games. Supercell has come the closest, but as you saw with Boom Beach, nothing is 100-percent certain.
A lot of developers need to be fully aware that they don't know what their game is on the onset. They might have ideas in their minds, but they should be willing to have those ideas tested and willing to have a partner that will ask the difficult questions. They need to have candid conversations with any publishing partner they have in order to create a product that has the best user experience while also having longevity.
What are some of the biggest mistakes you've seen mobile developers make during your time at Apple?
Essig: I've seen a lot of developers create great free-to-play games that were too content heavy. They felt they had enough content for launch and for a month or two afterwards. The most skilled players went through that content in 48 hours and the developers were left not knowing what to do to serve those users. That situation is a result of a lack of communication and a lack of testing.
What I'll be talking about at D.I.C.E. Europe -- "Defining Value in Mobile Publishing" -- is really about how developing for mobile is very different from traditional Western game development. You have to approach things differently, even compared to other platforms. Free-to-play games on mobile are different from free-to-play games on social or free-to-play games on PC. The audience is different. Expectations are different. Usage styles are different. Not crafting a relationship between business partners and creative partners based on specific platform expectations and user expectations is a mistake. It's a mistake that a lot of publishers and developers are making these days.
What about companies that rely heavily on franchises established on other platforms or other mediums?
Essig: I've seen a lot of big brands that have tried to come into mobile in a way that might have stayed true to the brand, but didn't fit the platform. At the end of the day, that fails on multiple levels. While the game might have been true to the brand from a content perspective, if the user experience was poor then it ultimately failed the brand.
Frankly, mobile users are more fickle. There's less of an investment up front, so they have more choices. If a mobile user doesn't like a game, they just leave and they never come back. That's the challenge of free-to-play on mobile and I'll be addressing several aspects of that challenge at D.I.C.E. Europe.
The Avengers have been hot in 2015. Which Avenger do you most identify with and why?
Essig: I would have to say Iron Man and it's not because of the kick-ass armor. I'm a people person and he's probably the most social Avenger. Iron Man always seems to be good with words and with entertaining. At the same time, he has a very private side. I'm a very social person when I have to be and I'm also a very private person when I don't want to be social. And yeah, Robert Downey, Jr. is very cool and very funny. [Laughs]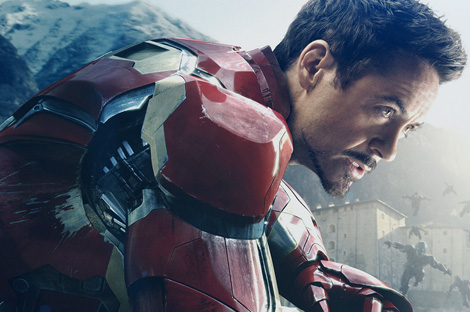 Is there a band that you love that most people wouldn't know?
Essig: There's this Icelandic band named Sigur Ros that I absolutely love. I have every one of their albums and every one of their live recordings. They mostly sing in Icelandic, but they sometimes sing in made-up languages. I'm all about rhythm and melody, and the way the singer uses his voice is almost symphonic. He uses it as a pure instrument as opposed to trying to make any lyrical sense. So Sigur Ros is definitely a favorite of mine that's an obscure choice.

Greg will be speaking at D.I.C.E. Europe 2015 in Barcelona September 13-15. Click here to learn more and register for the conference!